One Florida man got an unusual surprise on Tuesday afternoon when he went looking for a golf ball in his backyard. However, instead of finding the missing ball ball, he discovered  a 9-foot alligator at the bottom of his swimming pool.
Lakeland, Florida resident Craig Lear, aged 38, lives on a golf course and thought the bubbles that he saw in his pool were from a mishit ball. Lear then turned to his wife to ask why there was bubbles in the family pool.
At first, Craig Lear had no idea what the large mass at the bottom of his pool was because of it's pebble-stone floor. But upon closer inspection, a 300-pound alligator lay dormant on the pools bottom.
Lear's wife Laura said:
"I hear stories about gators, but never at my house,"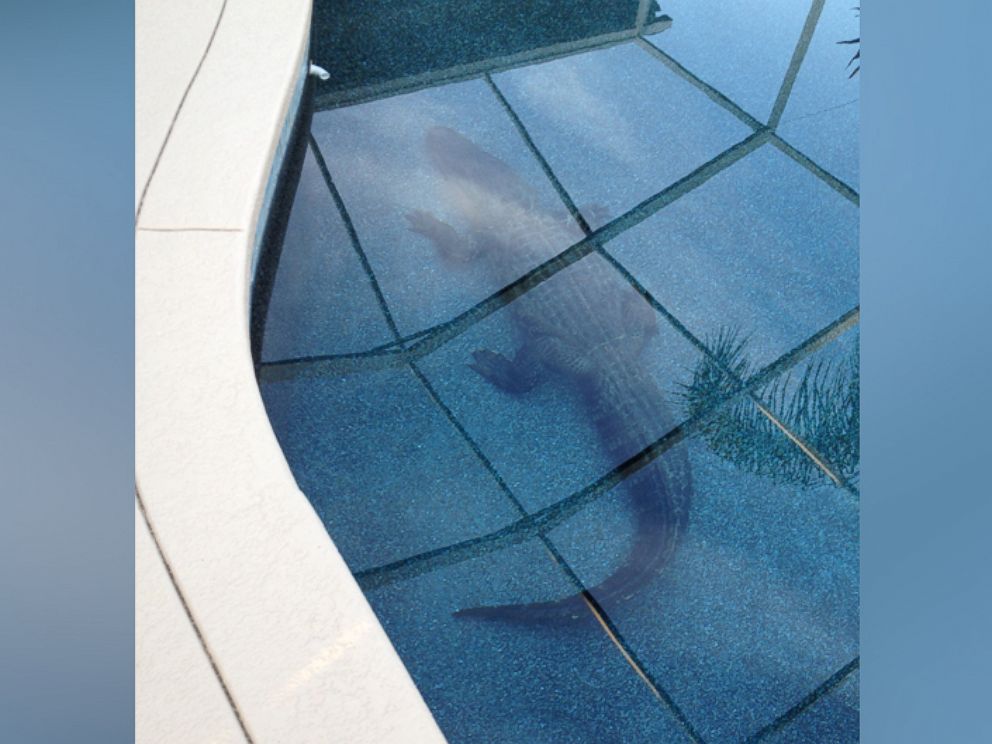 After ensuring that his son and the families three cats were out of harms way, Craig called the Florida Fish and Wildlife Conservation Commission.
The commission sent Scott Barbon, a 13-year veteran alligator trapper. It took all of Barbon's 13 years of experience to wrangle the gator in about an hour as the animal thrashed around during the capture process. Barbon did tell ABC news that the gator was later killed and processed for its meat and hide.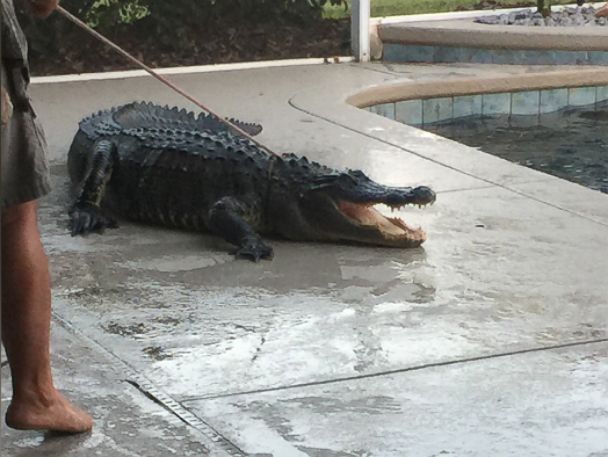 Barbon, the barefooted trapper said he never wears shoes when trapping because they will only slow him down and that his bare feet are the best pair of shoes he owns.
For the Lear's, they moved from Chicago five years ago and aren't scared if another alligator finds its way into their pool. However, Craig's wife Laura did say that she would prefer that the next time the see an alligator, it will be on the television and not in her pool.
You can see the gator in action from a video posted below, courtesy of Craig's wife Laura.
Image via screengrab